Description
This fashionable wig hat is perfect for any occasion. It features a sleek and stylish design and comes in a variety of colors to match any outfit. The hat is perfect for styling. The wig hat is lightweight and comfortable to wear, making it easy to take with you wherever you go.
Easy to wear
Fashion Versatile Wig Hat is designed to be easy to wear. It is made to fit comfortably and securely on the head without feeling too tight or too loose. Whether you're looking for a fun, stylish accessory or a practical solution for bad hair days, this wig hat is a perfect choice.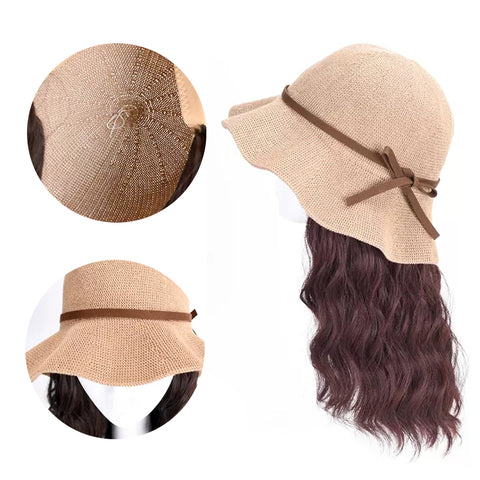 Fashion and easy to match
This Fashion Versatile Wig Hat is perfect for any occasion. It's fashionable and easy to match, and wigs come in a variety of colors so you can find the perfect one to match your outfit. With only one fixed hairstyle, it's available in three colors: Black, dark brown, and cold brown. Get your own Fashion Versatile Wig Hat now and stand out from the crowd!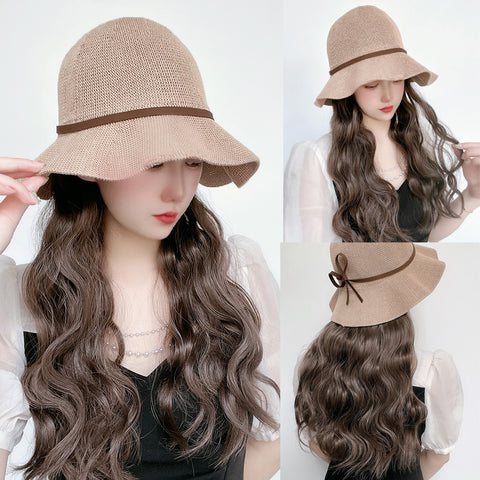 Natural visual effects
The Fashion Versatile Wig Hat is the perfect accessory for any occasion. Wigs look natural, and they are made from high-quality material that looks and feels like real hair. It is soft and natural-looking, so you can wear the wig without anyone knowing it's not your real hair. Get the perfect look for any occasion, with the Fashion Versatile Wig Hat.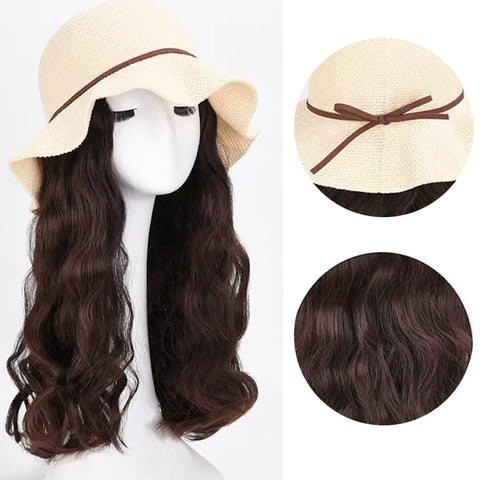 Enlarge the brim to prevent sun damage
This stylish hat is made of high-quality material, which is sun-proof and wind-proof. It can effectively protect your face from the sun and wind. The brim is enlarged to provide better coverage and prevent sun damage.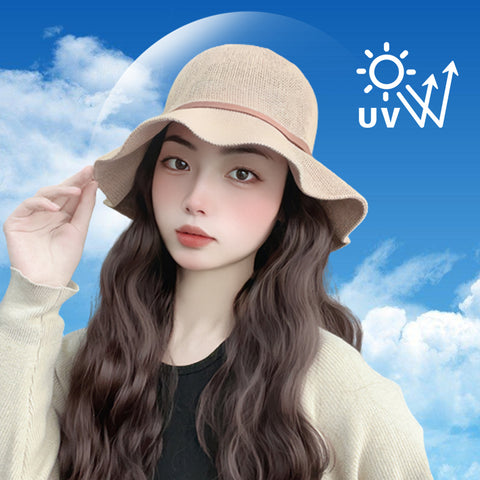 Specification
Hair Material: High-Temperature Silk
Applicable skin color: any skin color
Color: black, dark brown, cold brown
Length: 40cm
Weight: 210g